A review of Arq5 backup software is coming soon.
I have requested a few features, one being the ability to STOP backups at a HH:MM, as the only option at the moment is PAUSE between HH:MM and HH:MM, I am backing up 4TB so when it unpauses it continues the same large folder as before, and does not back up the other folders that day.
There is no command line interface, but a workaround it to RESTART the service at the time you want the backups to stop, this will then show that the next backup is due at 00:00.
My Backup starts at 00:00, and I want it to stop at 08:00
Create a Scheduled Task with the following settings: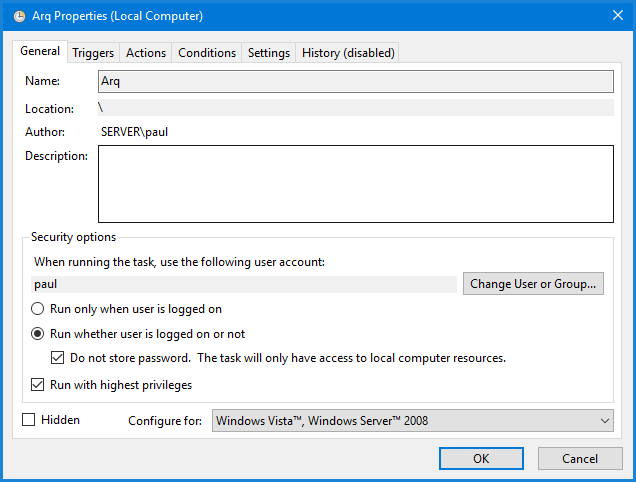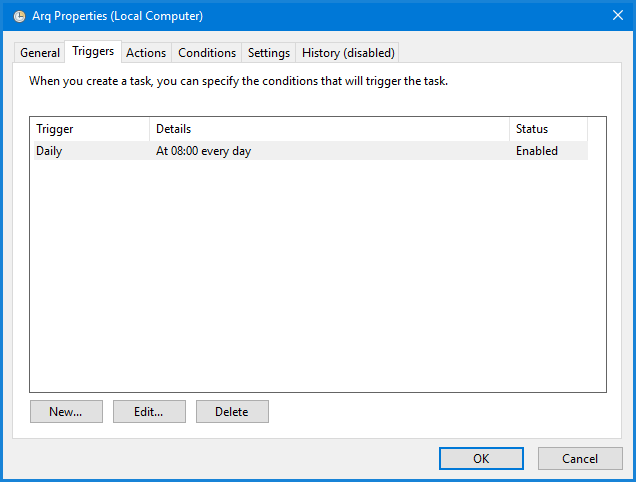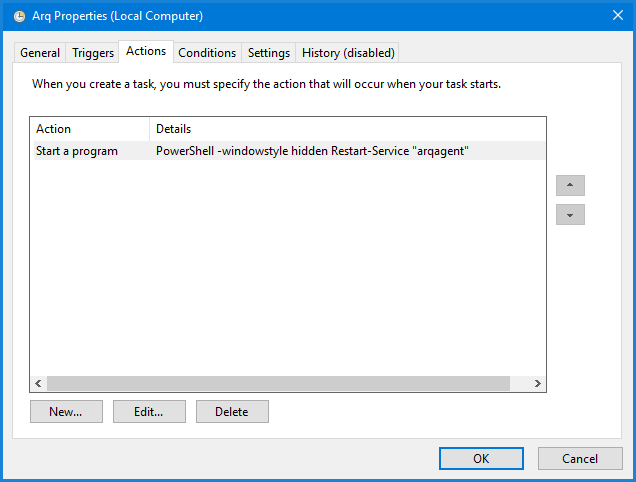 You can test this with the Run Now command, if the interface is open a message that the service needs to be restarted is displayed, close Arq5 and re-open and the next backup should be 00:00 the next night.